30 Jan 2015 8am UK time (10am SAST)
In an attempt to resolve the ongoing performance issues there will be an emergency replacement of crucial hardware. Unfortunately to reduce risk of damage to data this has to be scheduled during working hours. Please be advised of the upcoming maintenance event on our production infrastructure scheduled for Friday, January 30 2015. The system may be unavailable for around 60-120 minutes between the hours of 8am to 10am uk time (10am - 12am SAST). Email applications will be processed after this time. We would like to apologise in advance for the inconvenience this will cause.
Falkirk Jobs Online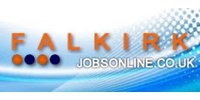 Contact details
MalsonNash Media
02392 386459
Pricing
Free basic advertising package, upgrades available. Multiple posting and discounted long term packages are available.
Detail
Following the site re-launch in 2010 Recruta and MalsonNash Media have joined forces to expand their job board network across the majority of the UK.
Together, they have just launched a series of further Regional Job Boards bringing the current total to 76, including the 10 site operated by AM Online Resourcing, and are offering all Logic Melon clients the opportunity to post vacancies completely cost free.
Site benefits include :
Free job advert posting on all sites
Branded advertising
Multiple users
Multiple job posting
Job advert bookmarking tools
Candidate management tool
Free recruitment campaign candidate notification (see below)
Job boost (accelerate) function that guarantees to deliver candidates*
Optional banner advertising linking back to your company page*
Site integration with major aggregators
Enhanced search engine optimisation
*Upgrades are not included with free packages but can be purchased
Interested parties should contact dan.malson@malsonnashmedia.co.uk