20 Mar 2018 10:00AM UK time
LinkedIn Company Share is now working again, thank you for your patience while this was being resolved.
Resource Online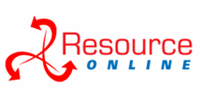 Contact details
+44 (0) 161 408 4885
Description
Resource-online is new innovative site that has been created to offer a
dedicated free resource to Employers and Agencies. We have created a
wide network of links to various search engines to generate as much
exposure for your adverts as possible.
Pricing
Unlimited job advertising - FREE
Logo and Adverts - FREE
CV Database Search - Annual Licence Fee.
Detail
Resource Online aim to become the agencies favorite site by generating
as many useful applicants as possible.

Free Advertisng has never been so easy !