20 Mar 2018 10:00AM UK time
LinkedIn Company Share is now working again, thank you for your patience while this was being resolved.
Reed Standard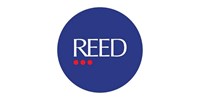 Contact details
reed.co.uk
+44 (0)845 241 9293
Description
reed.co.uk is the UK's biggest job site, with over 1 million job applications every month. Target over 1.7 million unique jobseekers a month with our innovative range of online recruitment products, including premium job postings, Guaranteed Response jobs, CV search of over 1.3 million candidates, and our pioneering Freecruitment service.

Pricing
For any enquiry, contact our Client Team now on 0845 241 9293 or by email: recruiter.support@reed.co.uk

Detail
With over 250,000 vacancies promoted to 1.7 million unique users and generating more than one million applications every month, reed.co.uk sets the standard for the online recruitment industry. reed.co.uk is trusted by over 10,000 recruiters, including blue chip companies, public sector and not-for-profit organisations, SMEs and recruitment agencies. reed.co.uk offers a range of innovative online recruitment products, including: CV search from over 1.3 million CVs, a unique Guaranteed Response job posting service, targeted branding opportunities and candidate email services. Organisations using reed.co.uk's pioneering Freecruitment service benefit from a uniquely free offering, which includes: free job-posting to reed.co.uk, candidate screening questions, and comprehensive applicant management tools.