30 Jan 2015 8am UK time (10am SAST)
In an attempt to resolve the ongoing performance issues there will be an emergency replacement of crucial hardware. Unfortunately to reduce risk of damage to data this has to be scheduled during working hours. Please be advised of the upcoming maintenance event on our production infrastructure scheduled for Friday, January 30 2015. The system may be unavailable for around 60-120 minutes between the hours of 8am to 10am uk time (10am - 12am SAST). Email applications will be processed after this time. We would like to apologise in advance for the inconvenience this will cause.
Conservation Jobs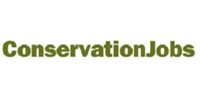 Contact details
The Conservation Jobs Team
+353 (0) 1 678 8590
Detail
ConservationJobs is a specialist conservation jobs and green job board.

ConservationJobs is a job board wholly dedicated to recruitment in the conservation sector. The ConservationJobs website specifically targets candidates across all areas of the conservation sector.

ConservationJobs is a user-friendly website offering both registered candidates and employers a highly flexible and easy to use interface.

ConservationJobs cover a wide variety of job types including – animal conservation jobs, botany jobs, building conservation jobs, climate change jobs, climate policy jobs, conservation biology jobs, conservation education jobs, conservation graduate jobs, conservation jobs, conservation management jobs, conservation officer jobs, conservation project jobs, conservation research jobs, conservation science jobs, countryside jobs, countryside management jobs, countryside ranger jobs, earth jobs, ecological jobs, ecological consultancy jobs, ecologist jobs, ecology jobs, ecology conservation jobs, energy conservation jobs, environmental conservation jobs, forest conservation jobs, forestry jobs, global warming jobs, historic conservation jobs, land conservation jobs, land management jobs, marine conservation jobs, marine ecology jobs, nature conservation jobs, nature jobs, organic jobs, sustainable jobs, trainee conservation jobs, water conservation jobs and wildlife conservation jobs.

ConservationJobs is a member of the GreenJobs network of websites that includes - EnvironmentalJobs, GreenJobs, GreenJobs (Ireland), RenewableEnergyJobs, SolarJobs, WasteJobs, WaterJobs and WindJobs.